Face off the First Team at NEWVU Gaming in Stevenage from midday on Thursday 16th February 2023…
Boro supporters are invited to come along and challenge the Stevenage squad in NEWVU's half-term FIFA 23 tournament.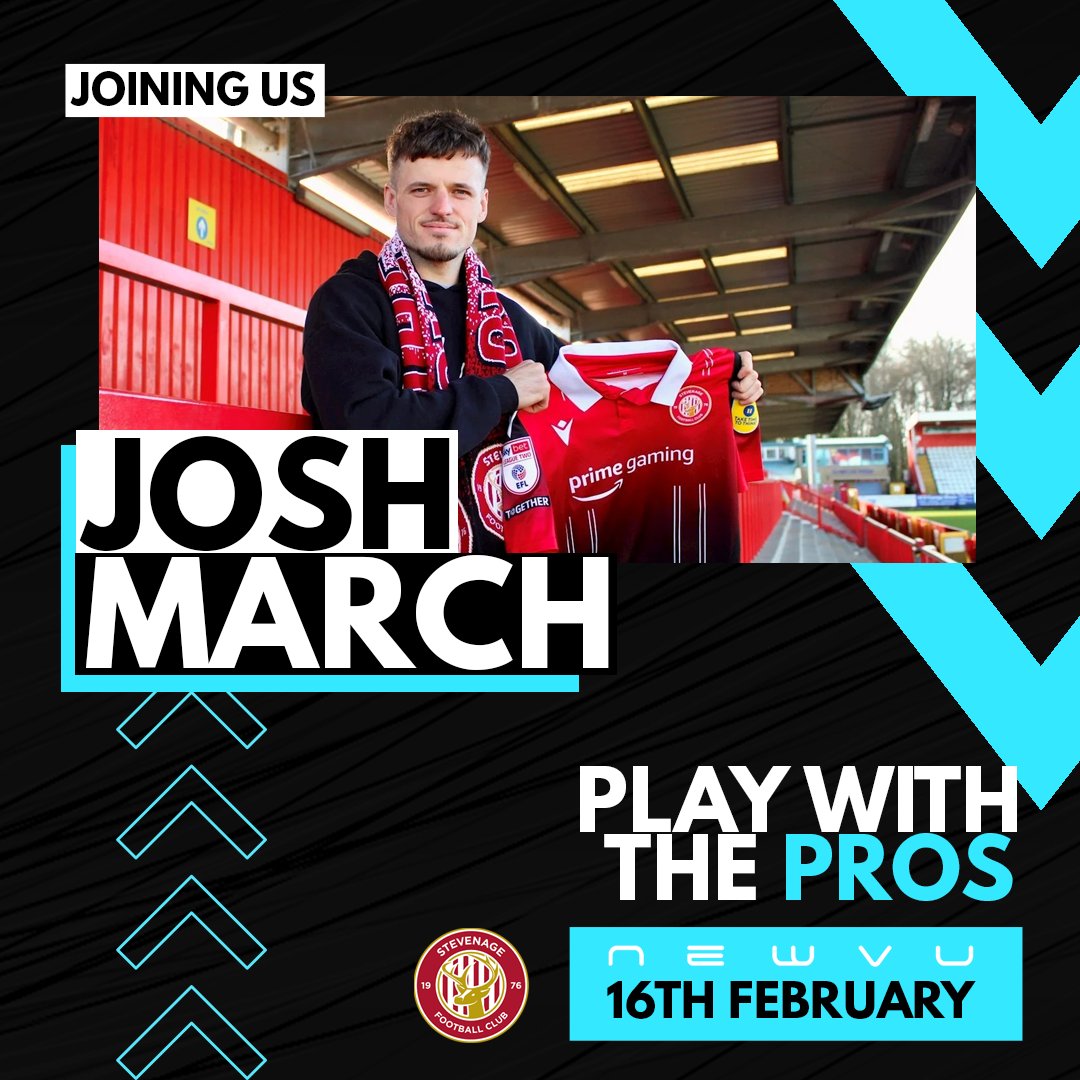 Entry costs £5 with a variety of prizes up for grabs, including a £50 NEWVU gift card, Stevenage FC match tickets and signed Boro merchandise.
About the event:
Thursday 16th February 2023
Registration opens at 11am – gameplay from 12pm until finish
NEWVU Stevenage, 88 Queensway, Stevenage SG1 1EG, UK
Game Type = FIFA 23 standard settings, Club vs Club
Group Stage into Double Elimination Bracket
Book your place online at newvu.gg to take part & meet your Stevenage superstars.
---